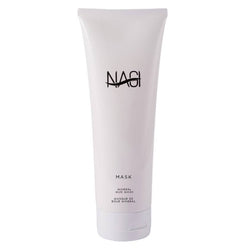 A mixture of incredible  pure arctic mineral mud, help maintain the skin firm and soft. Eliminates impurities of the skin. A superb antioxidant.
Contains:
- Pure arctic Mineral Mud 
- Grape Seed Oil
- Avocado Oil
- Jojoba Seed Oil
- Shea Butter
- Aloe
- Vitamin E
- Allantoin

Directions: Apply with a brush or fingers and wait 20 minutes to dry. Rinse thoroughly. Avoid contact with eyes.

INGREDIENTS: De-Ionized Water, Mineral Clay, Vitis Viniferal (Grape Seed) Oil, Persea Gratissima (Avocado) Oil, Capric/Caprillic Triglicerides, Emulsifying Wax NF, Glyceryl Stearate, Simmondsia Chiirensis (Jojoba) Seed Oil, Butyrosperum Parkii (Shea Butter), Aloe Babadensis (Aloe) Leaf Juice, Palm Stearate, Tocopherol (Vitamin E), Silk Amino Acids, Vegetable Glycerin, Methyl Cellulose, Allantoin, Phenoxyethanol, Caprylyl Glycol (Optiphen®).